Jan 29, 2020
Episode 576
This week's hosts: Seán, Liam and Savage
This week the party bars the door and slip a cudgel up their sleeves before sitting down at the bar to discuss the Warhammer Fantasy RolePlaying adventure book Rough Days & Hard Nights by Cubicle 7.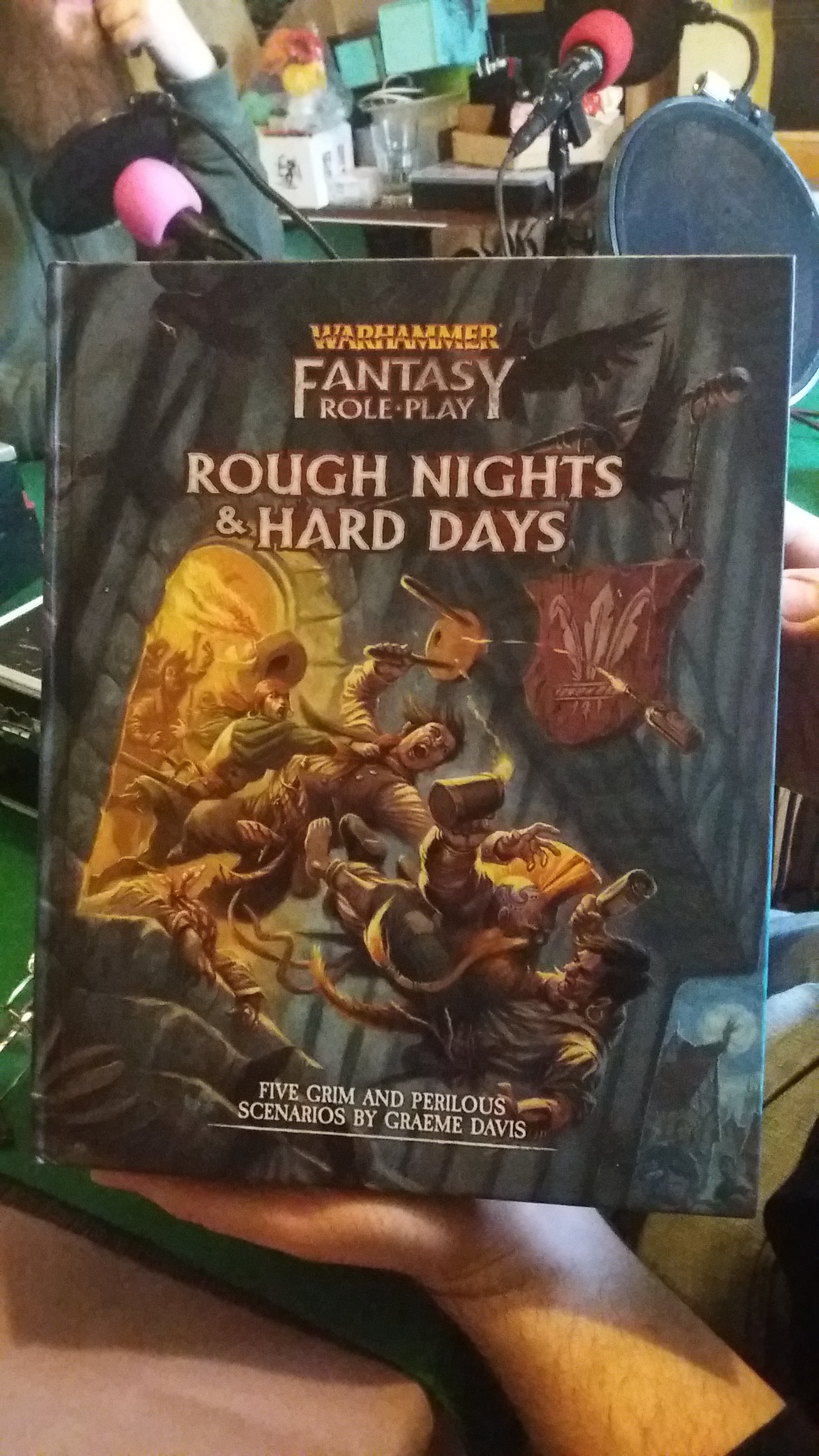 We looked at the WHFRP starter set last year. Check out that preview episode here.
On an unrelated note...
Music/Effects:
https://filmmusic.io - "Chill Wave" by Kevin MacLeod (https://incompetech.com)
License: CC BY (http://creativecommons.org/licenses/by/4.0/)
https://freesound.org/people/luffy/sounds/3536/ - "Record Scratch" by Luffy
License: Attribution 3.0 Unported (CC BY 3.0) https://creativecommons.org/licenses/by/3.0/
Send us an email to party@theadventuringparty.net

You can leave comments below or on twitter through @adventuringpty
The hosts can be contacted by email at party@theadventuringparty.net
The Adventuring Party is released under a Creative Commons Attribution Noncommercial Share-Alike version 3 licence.